Our condolences to you and your family and friends.  Thank you for choosing to honor your loved on by making a contribution to Healing with Horses Ranch in memorial. All donations are tax deductible. Find your loved ones memorial donation button below.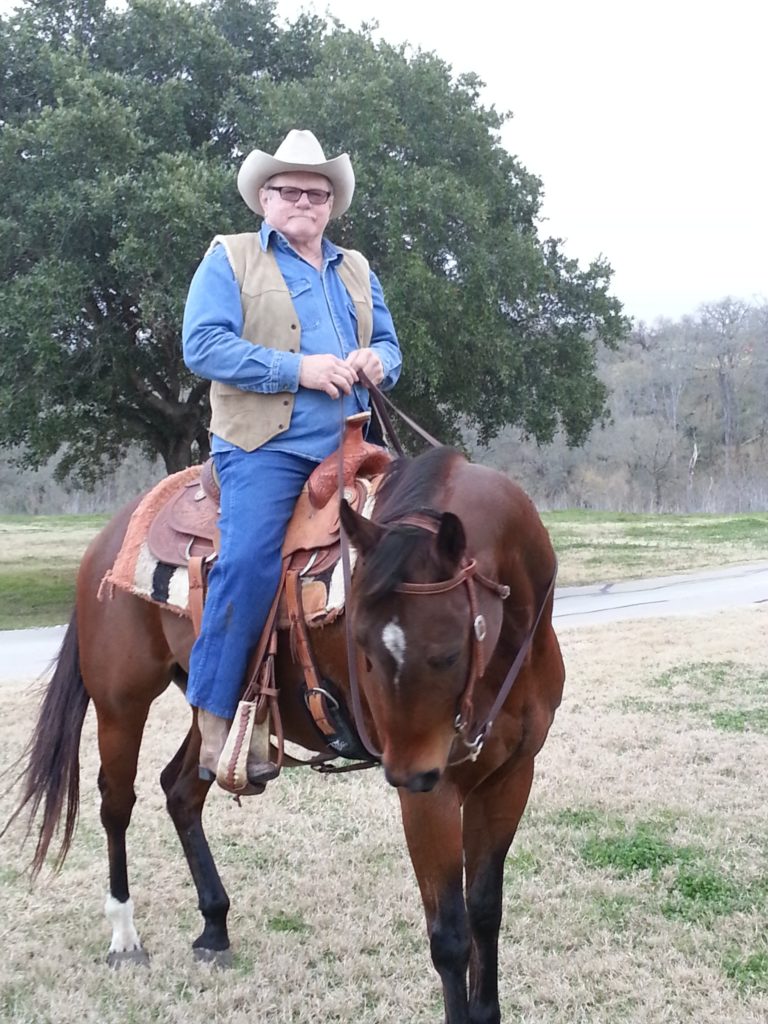 In Memory of Dwain Coffey
Dwain, who has been a longtime supporter of Healing with Horses Ranch, is seen in this photo with his amazing horse Chocolate.  Dwain eventually donated Chocolate and his other horse, Gypsy, to Healing with Horses Ranch in 2016.  Chocolate lived the rest of his days providing love and support as a Therapy horse to hundreds of clients.  Dwain visited as often as he could and even snuck Chocolate his favorite treat (shhh Beer).  Dwain and his mighty steed Chocolate are now reunited.