We don't just touch lives,
We change lives
Healing with Horses Ranch is a 501(c)(3) equine-assisted therapeutic equestrian center that promotes increased independence and resilience through the power of the horse. By creating space for healthy relationships between horses and humans, we help students learn life skills in a safe, inclusive environment. We don't want to just touch lives, we want to change lives.
Healing with Horses Ranch was founded in 2011 as a Professional Association for Therapeutic Horsemanship, International (PATH, Intl.) member center by Patty D'Andrea, a PATH Intl. Advanced Certified Therapeutic Riding Instructor and Certified Equine Specialist. In 2018, we became a PATH Intl. Premier Accredited Center. We are based in Austin, TX, and serve South East Austin, Travis and Bastrop Counties, and surrounding areas.
While each lesson is unique, building the bond between the equine and the individual anchors everything we do. Based on the theory that divides predatory animals from prey animals, we believe horses make the best therapy animals. Predators, such as dogs, need to hide their feelings to fool their prey, while prey animals—such as horses—do not. In this sense, the horse acts as a living biofeedback machine, providing valuable information to the instructor and deepening the effectiveness of the therapy.
We also pride ourselves on ensuring all equine-assisted activities are rooted in research and science. Each of our evidence-based programs allows us to pinpoint and address an array of challenges and disabilities. We are constantly refining and reiterating on our treatment programs, setting a standard for the entire industry with the quality of our services.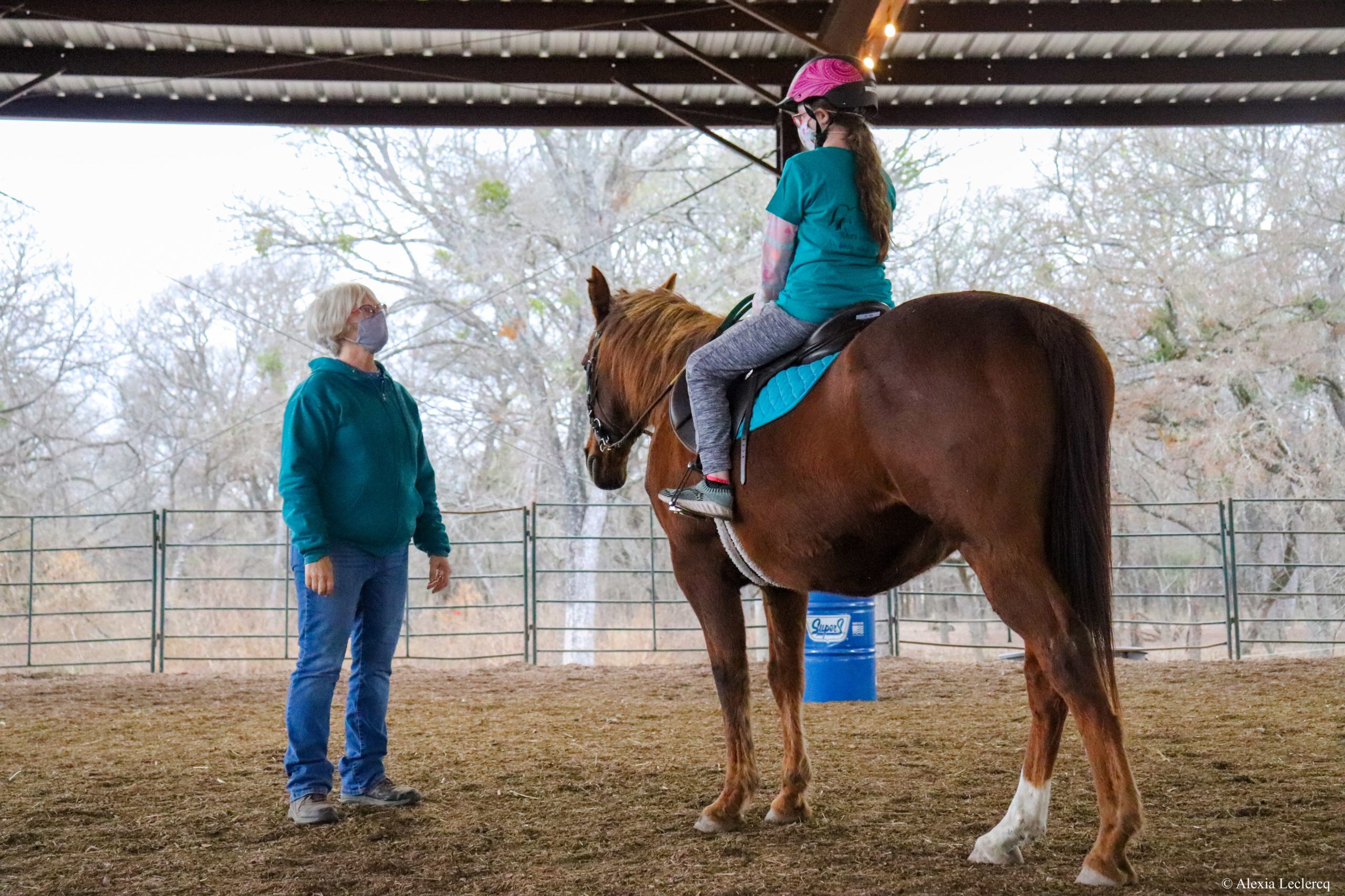 For individuals who are particularly vulnerable to internal and external triggers, interactions with horses provide a non-competitive, non-judgmental setting to build their capacity, while providing the individuals with relationships that are both caring and consistent. 
Horses assist veterans through the challenges of transitioning back to civilian life through bonding activities between horse and rider.  As a result, the veteran focuses on their relationship with the horse by practicing positive and empathic communication. This type of bonding facilitates a quicker recovery or adaptation to Post-Traumatic Stress Disorder and related conditions. 
Adaptive Riding lessons improve independence and functional life skills for riders with a range of physical and cognitive disabilities. Because horseback riding rhythmically moves the rider's body in a manner similar to a human gait, riders with physical disabilities often improve in flexibility, balance, muscle strength, and range of motion.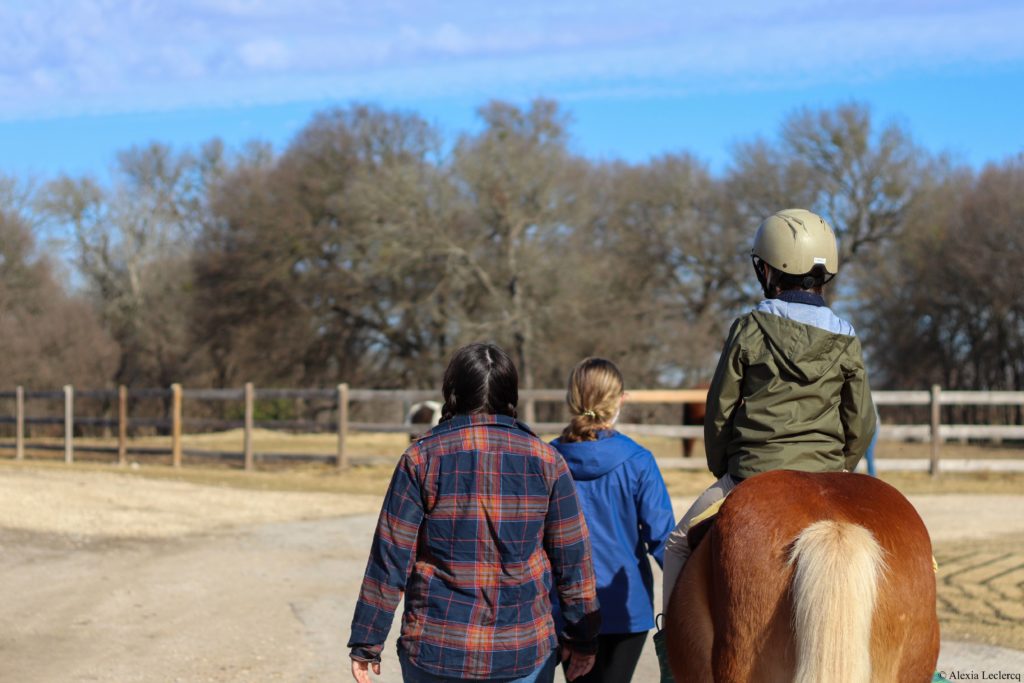 Healing with Horses Ranch offers four core services under the umbrella of equine-assisted learning and counseling. Each session is specifically designed to best support riders' individual needs and goals.
In addition to setting high standards for the entire industry with the quality of our services, we strive to ensure any individual in need has access to the benefits of equine-facilitated therapy. We offer partial to full financial hardship assistance for each program, and veterans receive free services, always.