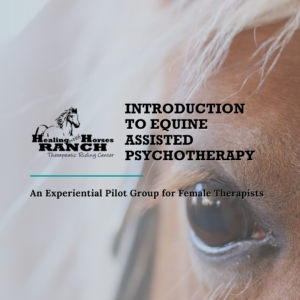 Introduction to Equine Assisted Psychotherapy
Friday Mornings starting July 15th for 6 weeks (July 15, July 22, July 29, Aug 12, Aug 19, Aug 26)
Six Weeks of Equine Assisted Psychotherapy in a Closed Group. Participants will experience the therapeutic benefits of Attunement and Bioenergetics in Equine Assisted Psychotherapy.
Lead by Laura Trione LPC Associate & ESMHL. Supported by Leslie McCullough PhD, LCSW, ESMHL, & CTRI; and Amanda Hoppe ESMHL & CTRI.
WEEK 1:

Orientation & Intro to EAP Principles

WEEK 2

: Equine Safety/Etiquette & Psychoeducation

WEEK 3

: Introduction to Equine Partners & Herd Observation

WEEK 4

: Initial Requests for Connection

WEEK 5

: Developing Deeper Connections

WEEK 6

: Connected Closure & Feedback
No previous experience with horses needed! We will engage in ground work only during this group.
Limited to Six Participants
COST: $45/session for a total of $240 for Six Weeks of Group Equine Assisted Psychotherapy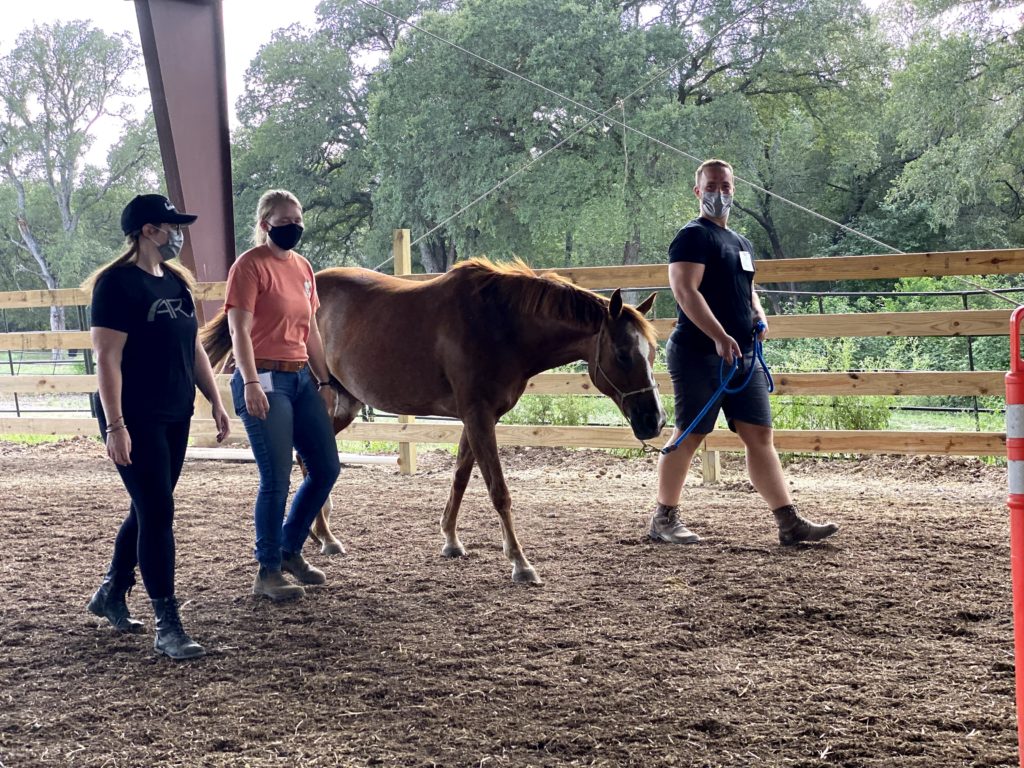 PATH Intl. Equine Specialist in Mental Health and Learning (ESMHL) Workshop and Testing Application
Application is due by September 16, 2022.
Learn from our PATH Premier Center experts.