Covid-19 satefy Information
We are on a mission to promote resilience and independence in mind, body, and soul through the power of the horse in people with disabilities, at-risk youth, and veterans. We want to change lives, not just touch lives.
We envision setting the standard for equine-facilitated therapy through collaborative research, instructor training program and continued professional development for our own staff.
Molly Mae Potter shares her experience, as a veteran, as she take you on a journey from Israel and back...
Read More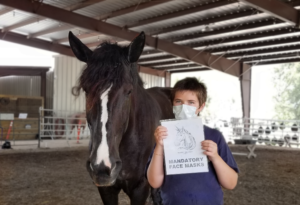 We would like to update you regarding Coronavirus (COVID-19) and the Ranch. We're committed to communicating proactively with all of...
Read More