We are on a mission to promote resilience and independence in mind, body, and soul through the power of the horse in people with disabilities, at-risk youth, and veterans. We want to change lives, not just touch lives.
We envision setting the standard for equine-facilitated therapy through collaborative research, instructor training program and continued professional development for our own staff.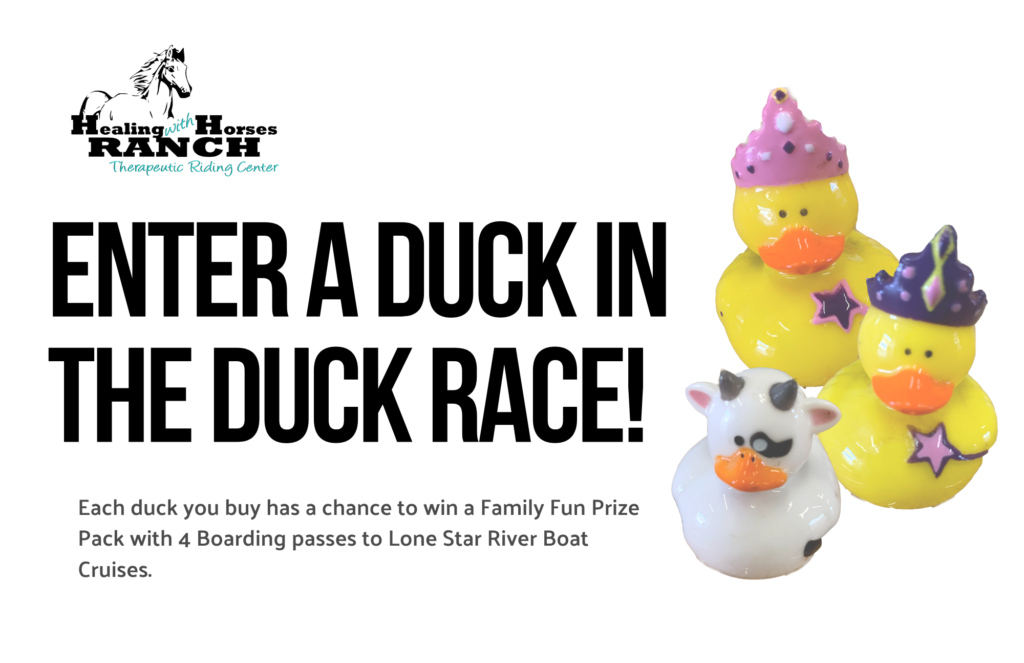 Sorry… Online Duck sales are close. Duck can still be purchased in person at the Egg Hunt and Duck Race on Saturday April 16th from 10am – 12pm.